Refurbished Special Air League Deep Space 6ft Air Hockey Table
183cm x 91.5cm x 80cm
Slider scoring system
Durable stationary base
Black high gloss finish
Leg braces for added stability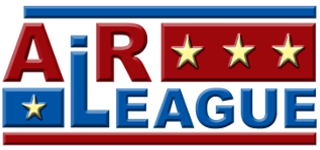 This stunning black and silver Deep Space 6ft air hockey table would be a wonderful addition to any home. Not only does it look fantastic but it is constructed from high quality products and finished to the highest possible standard to ensure this table brings years of enjoyment for all the family.
More Information
refurb_grade_b
Boxed
Table size:
183cm (L) x 91.5cm (W) x 80cm (H)
Construction:
This table has been contructed from top quality 12mm MDF with a protective, wipe-clean PVC laminate coating in both silver and black. The legs are also 12mm MDF and are finished with black PVC laminate. Each leg is also strengthened by a 9mm side brace and 3mm end brace to ensure a strong and sturdy base. The playing surface is 3mm MDF with a high gloss black laminate finish.
Motor:
The air stream is powered by a single motor to provide consistant and even distribution of air to all areas of the table.
Score System:
A traditional sliding score system, one at each end of the table per player
Pushers and Pucks:
This table comes with 2 pushers, 2 pucks & 2 cleaning cloths
Net Weight:
30kgs
Gross Weight:
35kgs
Free Next Working Day Delivery
This item will be shipped on a next (working) day delivery service.
To qualify for same day despatch & next working day delivery, orders must be placed before 3pm.
Orders placed before 3pm, Monday to Friday, will be despatched the same day for delivery the following working day. E.g. an order placed before noon on a Monday would be despatched on Monday for delivery on Tuesday. An order placed before noon on a Friday would be despatched on Friday for delivery on Monday.
Orders placed after 3pm, Monday to Friday will be despatched the following working day for delivery the next available working day. E.g. an order placed after 3pm on Monday would be despatched on Tuesday for delivery on Wednesday. An order placed after noon on Friday (up to 3pm on Monday) would be despatched on Monday for delivery on Tuesday.
If your order is time critical or required by a certain date please get in touch at the time of order and we will endeavour to accommodate your needs where possible.
Please see the Delivery and Returns section of our website for a full explanation of the delivery timescales
Standard 12 Month Warranty
This product comes with a 12 month warranty supplied directly from UK Sport Imports Ltd
For your further peace of mind, we also offer the opportunity to extend the standard warranty on this product by a further 12 months. This option will be presented to you when you add the item to your cart. We recommend that you consider the cost of replacing your item against the cost of an extended warranty.
In the unlikely event of a problem arising, or if you would like any further information on the warranty provided, please contact us on 01562 519997 and we will be happy to help.
Please refer to our terms and conditions page for information on Warranty conditions.