Air League Storm 5ft Air Hockey Table
Deluxe 5 Foot Air Hockey Table
Overhead Electronic Scoreboard
60" x 30 " Playing Area
All Accessories Included
Strong MDF construction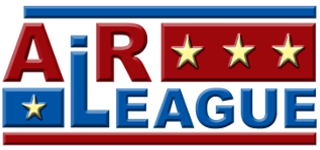 The Storm Air Hockey Table has been professionally designed and manufactured with safety and strength in mind.
The large playing surface is powered by a single motor and features the standard air hockey playing field graphic.
The tables 4 legs can be height adjusted using the leveling feet to ensure an even playing area every time.
2 pucks and pushers are included in the package so you are ready to play staright away.
More Information
Dimensions
Height
81cm
Length
152cm
Width
77cm
Carton Size
157.5 x 81.5 x 12cm
Free Next Working Day Delivery
This item will be shipped on a next (working) day delivery service.
To qualify for same day despatch & next working day delivery, orders must be placed before 3pm.
Orders placed before 3pm, Monday to Friday, will be despatched the same day for delivery the following working day. E.g. an order placed before noon on a Monday would be despatched on Monday for delivery on Tuesday. An order placed before noon on a Friday would be despatched on Friday for delivery on Monday.
Orders placed after 3pm, Monday to Friday will be despatched the following working day for delivery the next available working day. E.g. an order placed after 3pm on Monday would be despatched on Tuesday for delivery on Wednesday. An order placed after noon on Friday (up to 3pm on Monday) would be despatched on Monday for delivery on Tuesday.
If your order is time critical or required by a certain date please get in touch at the time of order and we will endeavour to accommodate your needs where possible.
Please see the Delivery and Returns section of our website for a full explanation of the delivery timescales
Standard 12 Month Warranty
This product comes with a 12 month warranty supplied directly from UK Sport Imports Ltd
In the unlikely event of a problem arising, please contact us immediately and we will be happy to help.
Please be aware that unless stated otherwise free gifts and batteries are exempt from our Standard 12 month warranty.
Please see Terms and Conditions for more information.