Hillman Warrior Green Golf Buggy

Prices displayed include VAT
Hillman Warrior Green Single Seat Golf Buggy
Lithium (Li-Ion) & Lead Acid Battery Options Available
2 Year Warranty On All Lithium Battery Options
Make Massive Savings with VAT Relief for Disability
Deluxe Buggy With Balloon Tyres & Mud Guards
Super Bright Multi Emitter CREE LED Front Light
Delivered Fully Assembled & Tested
Modular Design Fits in Most Cars
Handlebars and Thumb Controller
24V DC 1000 Watt Motor
Can be Purchased Without Batteries
Speed 0 - 12.5 kmph
New Model for 2020
12 Month Warranty for Buggy
Prices displayed include VAT


Hillman single seat golf carts are now available with Lithium golf batteries!
Available with or without batteries choose how you would like to purchase using the drop-down option above.
Now fitted with an upgraded basket with lid and arm rests!
The buggy supplied with be the same colour as the main image with arm rests on the seats.
Following overwhelmingly positive feedback on our recent new range of buggies we have listened to the suggestions made by customers and we are are pleased to be able to offer to you the Hillman Warrior Golf Buggy. We have added a super bright multi emitter CREE LED to the front of the buggy for when the nights draw in. Balloon tyres and integrated mud guards come as as standard with these top of the range carts, as does a deluxe seat (NOW UPGRADED WITH ARM RESTS) and a pre-fitted umbrella holder.
The Hillman Warrior Golf Buggy features a powerful upgraded 1000W motor that is controlled by a classic thumb controller and has a top speed of 12.5km/h but is very comfortable cruising at a walking pace allowing the driver to socialise with their playing companions as they enjoy the comfort of a buggy ride, in a way that is virtually impossible when riding a normal 2 seater golf buggy.
The clever design of the chassis combined with the easily removable slide off seat means that the Hillman Warrior Golf Buggy is easily assembled and disassembled in minutes and will fit into the boots of car boots. The low pressure Balloon Tyres combined with the twisting chassis ensure that all 4 wheels remain in contact with the ground at all times and provide you with a smooth ride, excellent stability and peace of mind.
Unlike other companies, our buggies are delivered fully assembled ready to be driven and are rigorously tested by our trained technical team beforehand.
Due to its lightweight and simple construction, the buggy is very easily maintained.
The initial warranty is 12 months for the buggy itself, all battery options come with a 6 month RTB warranty with the exception of:
All Hillman Lithium batteries are supplied with a 2 year warranty! and are supplied with a Li-Ion charger.
90Ah batteries are covered with a 12 month warranty direct from the UK supplier and are supplied with an upgraded plug and forget charger.
If purchased without batteries, no charger will be supplied but the buggy will come with battery leads.
If you want to store your buggy at the club and take your batteries home to charge them, no problem;
All Hillman buggies are supplied with a portable charger lead so you can charge your batteries away from the buggy.
Please be aware that colour replication on the internet due to variations of monitors and internet browsers is not precise, so the colour of the displayed item may be slightly different to what is delivered.

Mobility Discounts
Extensive testing has been carried out to gain certified authority from HMRC to qualify for sale at 0% VAT when purchased under the VAT Relief Disability Scheme.
Simply divide the amount by 1.2 to see the amazing savings you could make if you qualify for VAT exception.
To purchase the buggy VAT free your disability has to qualify.
For VAT purposes, you're disabled or have a long-term illness if:
You have a physical or mental impairment that affects your ability to carry out everyday activities
You have a condition that's treated as a chronic sickness
You are terminally ill
As part of our certification with HMRC you will be required to confirm in writing along with supporting evidence that you meet these conditions.
We would not recommend purchasing a Golf Buggy VAT free from a retailer who claims to have sole authority or who has not followed this procedure as it is possible that you will be liable for the VAT at a later date.
More Information
Dimensions:
Max Length
142cm
Max Width
80cm
Max Height
(to top of seat) 120cm
Weight
142cm
Rear Section, with seat removed
45kg
Seat
7kg
Front Section
25kg
Chunky Wheel Size
33cm * 12.5cm
Handlebar Width
60cm
Largest Part Length
82cm
Gearbox
Forward / Reverse Gearbox, Easy Click Direction Change, Freewheel Mode.
Motor
24V DC 1000 Watt Motor, Speed 0 - 12.5km/h Forwards, 0 - 8km/h Reverse.
Other Features
Detachable Score Card Holder, Adjustable Removable Seat, Removable Basket, Curtis Controller, Toolkit, User Manual.
Free 1 - 10 Working Day Delivery
After you place your order you will be notified via email when your item is dispatched, this is usually within 2 or 3 working days of your order being confirmed (this is due to the item being built and rigorously tested by our warehouse team for you) The courier will then contact you within 48 hours of receipt of your goods to book in a suitable day for delivery. While delivery can take up to 10 working days it is likely the item will be delivered within 7 working days.
The Buggy will be delivered with our reliable contracted couriers on a kerbside pallet delivery service. The Buggy will be fully built, tested and delivered assembled.
All you will need to do is remove some protective packaging and some bands that hold it to the pallet, you can then either carefully drive or freewheel the buggy off the pallet.
If your order is time critical or required by a certain date please get in touch at the time of order and we will endeavour to accommodate your needs where possible.
Please see the Delivery and Returns section of our website for a full explanation of the delivery timescales.
Golf Buggy Warranty
All Hillman Buggy's come with a 12-month warranty supplied directly from UK Sport Imports Ltd
Hillman Lithium Golf Buggy Batteries
come with a class-leading 2-year return to base warranty.
Leoch Batteries are supplied with a 12-month Return To Base warranty direct from the UK supplier.
All other batteries come with a 6 month RTB warranty.
In the unlikely event of a problem arising please contact us immediately and we will be happy to help.
We stock all spares for the buggy's so even after your warranty period has finished we will still be able to service and repair your buggy.
When purchased with no batteries
No charger will be supplied but a portable charging and battery leads will be supplied with the buggy
12v 58ah Lead Acid Batteries
Even though the 58ah lead acid battery is our cheapest battery option, they will still easily do 18 holes even on the hilliest of courses.
Two 12V 58ah batteries, battery bags, a standard 5A charger, portable charging and battery leads will be supplied with the buggy
The batteries are supplied with a 6 month Return To Base warranty.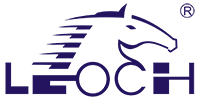 12v 90ah Leoch Lead Acid Batteries
Manufactured by Leoch Battery, who are one of the world's biggest battery manufacturers.
Want to spend the day at the golf course? No problem with this battery option! They will still easily do 36 holes even on the hilliest of courses.
Two 12V 90ah Leoch batteries, battery bags, an upgraded 12A charger, portable charging and battery leads will be supplied with the buggy
The batteries are supplied with a 12 month Return To Base warranty direct from the UK supplier.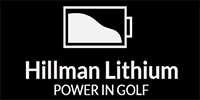 Hillman Lithium Batteries
All Hillman Lithium Batteries Are Supplied With A Class Leading 2 Year Warranty
24v 33ah Hillman Lithium Battery
• 18 Plus Hole Battery
• Weighs Under 7Kg
• 2 Year Warranty
• Integrated Charging Port and Power Connection
• Shock Proof Metal Casing Protects the Battery Cells
• LCD Battery Capacity and Voltage Indicator
• Specialist Charger
24v 48ah Hillman Lithium Battery
• 36 Plus Hole Battery
• Weighs Under 9Kg
• 2 Year Warranty
• Integrated Charging Port and Power Connection
• Shock Proof Metal Casing Protects the Battery Cells
• LCD Battery Capacity and Voltage Indicator
• Specialist Charger
24v 60ah Hillman Lithium Battery
• 45 Plus Hole Battery
• Lightweight - Weighs Under 10Kg
• 2 Year Warranty
• Integrated Charging Port And Power Connection
• Shock Proof Metal Casing Protects The Battery Cells
• LCD Battery Capacity And Voltage Indicator
• Specialist Charger
24v 100ah Hillman Lithium Battery
• Last More Than 54 Holes
• Lightweight - Only 15Kg!
• 2 Year Warranty
• Integrated Charging Port And Power Connection
• Shock Proof Metal Casing Protects The Battery Cells
• LCD Battery Capacity And Voltage Indicator
• Specialist Charger