Air League 12ft In Ground Sunken Trampoline With Safety Enclosure Blue
12 Foot In Ground Sunken Trampoline Blue
Super Safe Design
72 All New High Tension Springs
1.2mm Gauge Top Frame
5 Year Frame Warranty
HOT Galvanised Frame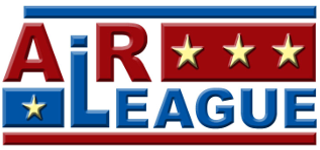 Note: The 12 Foot Trampoline Has 8 Enclosure Poles - Not 6 As In The Image
The Air League 12 foot in ground trampoline is perfect to get everyone off the gadgets and into the garden and with such a high specification it is equally suitable for parents as well as the kids.
In Ground trampolines have several advantages, due to the reduced height they are less visible, so they won't spoil the look of your garden as much as a normal trampoline might do. They are also a lot easier for everyone to get on and off. Being In the ground the trampolines are more stable and once anchored to the ground they are a lot less likely to blow over in high winds. The fact that the bounce mat is situated at pretty much ground level also brings with it obvious safety benefits, so much so that most companies only offer in ground trampolines without enclosures. We on the other hand have decided to take a different approach and only offer our sunken trampoline range with enclosures. We decided to do this mainly for safety reasons, without an enclosure fitted jumpers could still be falling from a height onto the extremely hard surfaces of the trampoline frame or retaining wall. A lot of in ground instillations need there to be a gap between the retraining wall and the trampoline to allow air flow, this creates a danger for users which the inclusion of an enclosure reduces the risk of. Another factor in the decision was that having an enclosure fitted enables you to site your trampoline in areas that would otherwise have dangerous objects such as walls, fences, hedges, sheds and other garden features too close and in gardens that otherwise may have been considered too small for an in ground trampoline.
Frame
The frame of the trampoline has been specially designed for sinking and has shorter legs to reduce the size of the hole needed to successfully sink the trampoline and to help it sit as flush to the ground as possible. It is built with a hot galvanised 1.2mm frame tube that helps cope with the extra demands that being sunk in the ground brings. The HOT galvanisation process ensures that the trampoline frame sections are galvanised inside and out, this is better for garden and outdoor use. (unlike most other cheaper trampoline frames that are only galvanised on the exterior of the frame) We are that confident of the quality of the trampoline that we offer a 5-year frame warranty, ensuring your family will get years of enjoyment from your purchase.
Springs
Spring quality and quantity should be set up dependant on the most common user weight. Generally, more or stronger springs are required for heavier users but too many springs can affect performance for lighter users. The Air League 12ft trampoline comes with 54 Galvanised and Zinc plated 140mm Max Bounce springs. This is the optimum number of springs required to give the maximum bounce for the lighter than average user weight (under 10 stone) but will still perform well all the way up to the maximum user weight.
Bounce Mat
All Air League trampoline jump mats are made in the USA and manufactured from Grade A Permatron. Permatron is a unique material that can be left outside all year round as it is weather proof and gives an excellent cushioned bounce due to being easy-draining and air-permeable. The latter helps with improving air flow which can be a real issue for in ground trampolines. We have experimented with cheaper Permatron mats manufactured from outside of the USA but found the quality to be considerably poorer. The V rings used to attach the jump mat to the springs are secured with eight rows of stitching for extreme durability.
Safety Padding
Air League 12ft trampoline safety padding uses a special shock absorbing closed cell polyethylene to provide protection from the trampoline frame and springs. There is an extra thick layer of padding around the edge to provide added protection from the hard steel frame of the trampoline. The covering of these deluxe trampoline pads are also UV treated to protect against harmful rays from the sun.
Safety Enclosure
Our enclosures sit inside the spring padding to keep users inside the jumping area. Getting on and off the trampoline is extremely easy for parents as well as children as the net is fitted with a 2-way zip that runs very high up the enclosure net and along the bottom of the jump mat making a very large L shaped entrance which we have found to offer the best compromise of easy entry and security. The mesh of the safety net is made from super strong and flexible Terylene thread that won't rip, fade in sunlight or rot in the damp British weather. The intelligent design utilises cleverly angled poles to minimise the risk of accidents involving the enclosure poles. These poles have foam impact padding covers fitted to further protect users and are covered with a pvc sleeve to protect this important safety feature from the elements. Combining these features with the vertically running net and this really is an extremely well thought out and safe enclosure. The trampoline enclosure poles click together easily but due to the clever design remain in place even when faced with an out of control jumper to catch. The enclosure net is securely tied to the jump mat to keep users safely inside the trampoline and also drastically reduces the chances of accidentally landing on the spring padding or worse still the top rail poles or retaining wall. The fibre glass poles that run around the top of the enclosure ensure there is no sagging of the top of the net and help the net to run vertically down to the edge of the jump mat.
Safety Testing
Here at UK Sport Imports we take safety very seriously so only offer our in ground trampolines with a safety enclosure and we ensure that all our trampolines have been tested to the highest safety standards by independent accredited laboratories against all relevant standards. All our trampolines have passed the very strict TUV SUD tests and all manufacturing locations are audited annually to ensure standards are maintained.
Currently there is no safety standard specifically for in ground trampolines. However, all of the parts for this trampoline are used on our other trampolines so have been tested by the TUV.
TUV is one of Germany's best known brands and is synonymous with safety, certainty, reliability and impartiality, which is why we are proud to display the TUV Blue Octagon on all our Trampolines to give you full confidence in the quality of the product you are buying.
All in all the Air League 12ft will meet almost everyone's needs and you'll be bouncing for hours, keeping fit while having fun.
More Information
Frame
Constructed with 1.2mm HOT Galvanised tubing
Enclosure Height
170cm
Diameter
12ft
Springs
72 Galvanised and Zinc plated 165mm Max Bounce springs
Max User Weight
24st
Quality Standard
GS/TUV certification comes as standard on this trampoline
Trampoline Assembly
Simple construction of the trampoline is required using the instruction manual for guidance.
All tools and fixings required are included with the trampoline package.
Pit Construction
The user is responsible for the construction of the pit and ensuring that the trampoline is safely assmbled and installed in the ground.

A copy of the manual can be obtained by contacting us before purchase.
Important Note
Drainage and air ventilation should be carefully thought about and carefully considered before making any irreversible changes to your garden and we recommend customers do some research.
Some important things to consider
Drainage
This is probably the most important issue, you don't want to be bouncing in a muddy puddle.
Preventing the edges collapsing back into the hole
We recommend building a retaining wall.
Air flow
Get this wrong and your trampoline performance will be drastically reduced. The trampoline could make strange noises (pad slap) and the padding could get damaged when 'blown' off the frame. When landing a bounce the air in the pit is compressed and needs to escape, the 2 most common methods to allow correct air flow are to build the retaining wall larger than the trampoline or to have pipes fitted that allow air to flow out of the pit.
Pit construction and what to do with the soil
There are precise instructions in the manual for the required hole dimensions and a nice idea to reduce the amount of soil you need to remove from your garden is to create a raised area around the trampoline.
It is also worth considering lining the pit with a water permeable weed membrane.
Maintenance
You may need to remove the trampoline from its pit if anything falls in, so give yourself a little room to make removing the trampoline from the pit a bit easier.
COVID-19 NOTICE -
NEXT DAY DELIVERY – Please be prepared that you will experience a delay with the delivery your goods due to the unprecedented demand across the country at this present time. We are working hard with our couriers to get all items dispatched and delivered as quickly as possible. We are kindly are asking all customers to wait a minimum 7 working days prior to contacting us to chase a delivery as it is likely your goods will arrive within this time frame. You will also be provided with tracking details to enable you to check when the item is expected to arrive.
Normal Delivery Terms
Free Next Working Day Delivery
This item will be shipped on a next (working) day delivery service.
To qualify for same day despatch & next working day delivery, orders must be placed before 3pm.
Orders placed before 3pm, Monday to Friday, will be despatched the same day for delivery the following working day. E.g. an order placed before noon on a Monday would be despatched on Monday for delivery on Tuesday. An order placed before noon on a Friday would be despatched on Friday for delivery on Monday.
Orders placed after 3pm, Monday to Friday will be despatched the following working day for delivery the next available working day. E.g. an order placed after 3pm on Monday would be despatched on Tuesday for delivery on Wednesday. An order placed after noon on Friday (up to 3pm on Monday) would be despatched on Monday for delivery on Tuesday.
If your order is time critical or required by a certain date please get in touch at the time of order and we will endeavour to accommodate your needs where possible.
Please see the Delivery and Returns section of our website for a full explanation of the delivery timescales
Standard 12 Month Warranty
This product comes with a 12 month warranty supplied directly from UK Sport Imports Ltd
In the unlikely event of a problem arising, please contact us immediately and we will be happy to help.
Please be aware that unless stated otherwise free gifts and batteries are exempt from our Standard 12 month warranty.
Please see Terms and Conditions for more information.